Book now
Hotel Majore Santa Teresa di Gallura
CURRENCY: U.S. dollar USD

Euro (EUR)

Pound sterling (GBP)

U.S. dollar (USD)

Canadian Dollar (CAD)

Swiss Franc (CHF)

Yen (JPY)

Australian Dollar (AUD)

Yuan (CNY)

Rouble (RUB)

Rupee (INR)

Czech Koruna (CZK)

Norwegian Krone (NOK)

Danish Krone (DKK)

UAE Dirham (AED)

Brazilian Real (BRL)

Hong Kong Dollar (HKD)

Jordanian Dinar (JOD)

Malaysian Ringgit (MYR)

New Zealand Dollar (NZD)

Omani Rial (OMR)

Kina (PGK)

Romanian New Leu (RON)

Saudi Riyal (SAR)

Swedish Krona (SEK)

Singapore Dollar (SGD)

Thai Baht (THB)

CFP Franc (XPF)

South African Rand (ZAR)

Moroccan Dirham (MAD)

Argentine Peso (ARS)

Taiwan Dollar (TWD)

Kuwaiti Dinar (KWD)

Bahraini Dinar (BHD)

Icelandic Krona (ISK)

Philippine Peso (PHP)

Bermudian Dollar (BMD)

Paraguaian Guarani (PYG)

Brunei Dollar (BND)

Polish Zloty (PLN)

Shekel (ILS)

Mexican Peso (MXN)

Fiji dollar (FJD)

Qatari Riyal (QAR)

Kazakhstan Tenge (KZT)

Belarusian Ruble (BYN)

Namibian Dollar (NAD)

Uzbekistani Som (UZS)

Dobra (STN)

Honduran Lempira (HNL)

Malagasy Ariary (MGA)

Convertible Mark (BAM)

Indonesian Rupiah (IDR)

Colombian Peso (COP)

Tunisian Dinar (TND)

Turkish Lira (TRY)

Vietnamese Dong (VND)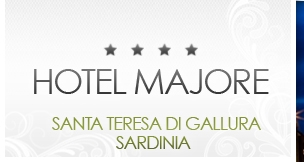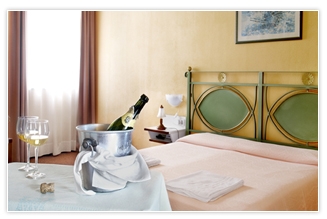 Located on the northern coast of Sardinia, the Hotel Majore has a dominant position in the picturesque town of Santa Teresa Gallura. Free shuttle services run to the beach and the hotel also has a pool.

Go for a refreshing swim in Hotel Majore's outdoor pool or sunbathe on the terrace with a few drinks from the bar. Inside you can try typical Sardinian dishes or enjoy international favourites at the hotel restaurant. There is also an internet point on site.


Beautiful white-sand beaches are only 10 minutes' walk away from here and Hotel Majore puts on 2 shuttle services a day to the Rena Bianca beach. Walk to the tourist port, located 300 metres away. You will find a wide array of restaurants and cafés in this area.

RESTAURANT
The restaurant is the reference and meeting point for all our guests who like tasting our local and international specialities an enjoyable atmosphere. For banquets and business dinners you will make your Guests satisfied!


BAR
The bar area, elegant and refined, is the ideal place to spend pleasant moments enjoying excellent cocktails and drinks.


SWIMMING POOL
A large and sunny outdoor swimming pool with beach umbrellas and beds. Available from May until September.

Give us your Feedback
Hotel Majore, Via Lu Pultali, 10 - Santa Teresa di Gallura